Chef
Ever-evolving dishes
Scroll
My cuisine...
"My cuisine is a blend of flavors and ingredients whose combination generates an unexpected, surprising mix. My recipes are like a compendium of the Italian cuisine with a contemporary twist: rich in creativity, tradition and innovation. I like to play with different temperatures and textures so the experience gets more interesting, bite after bite."
Andrea Ferrucci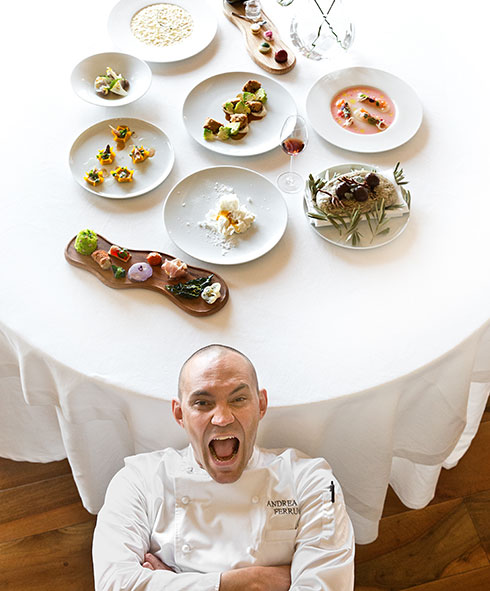 Chef
Andrea Ferrucci
Driven by his passion for food and cooking, at the young age of 15 Andrea Ferrucci starts working in local inns and pizzerias during the summer.
After a three-year experience in well-known pasticcerie (cake shops) in Bologna, he starts working shoulder to shoulder with world-class chefs such as Pietro Leeman (Joia), Gualtiero Marchesi (Albereta), Enrico Crippa (Piazza Duomo), Cracco, Berton (Trussardi alla Scala) and Damiano Nigro. In particular, his collaboration with chef Nigro led to the achievement of the prestigious Michelin Star at Relais Villa d'Amelia in 2010.
His cuisine focuses on creativity. Thanks to the expertise he gained from all over Italy, Andrea always succeeds in devising something original and uncommon starting from typical elements of the Piedmontese tradition. The core of his creations is represented by vegetables that he prepares with ever-changing techniques: by playing with textures, he comes up with unique flavors and dishes.
Cleanliness of flavors
"Cleanliness of flavors has a primary role in my kitchen. Top-quality products are a prerequisite. The key point of my gastronomic commitment is the respect for the ingredients and the ability to enhance them in the best way by using the right cooking method. The result must be good to taste and to look at; it must be delicate and simple and, at the same time, astonishing. The cleanliness of flavors, the essence of the raw materials and the balance among the ingredients all play an instrumental role in the success of a good dish.
One of my signature dishes? Risotto Aglio e Vaniglia, that is, rice with garlic and vanilla."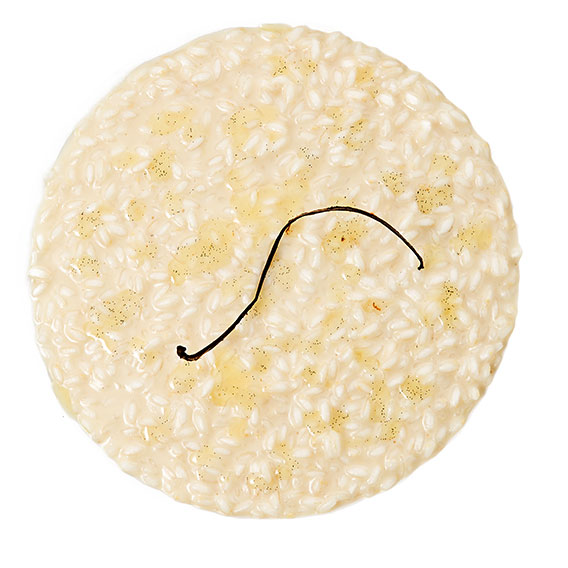 Al suo fianco
Abibe Karamoko – Pastry Chef
Born 1994 in Turin, after graduating at the Istituto Alberghiero Norberto Bobbio cooking school, he starts working in renowned restaurants in his hometown, such as Le Tre Galline.
Matteo Meggiorin
Born in 1996, after working in a renowned Michelin-starred restaurant in Milano, he is now in charge of primi piatti or pasta courses at Marcelin's.
Luca Armanni
Originally from Casale Monferrato, despite his young age Luca is in charge of planning and of our dessert menu.